Easy, affordable ways to add a punch of flavour to your cooking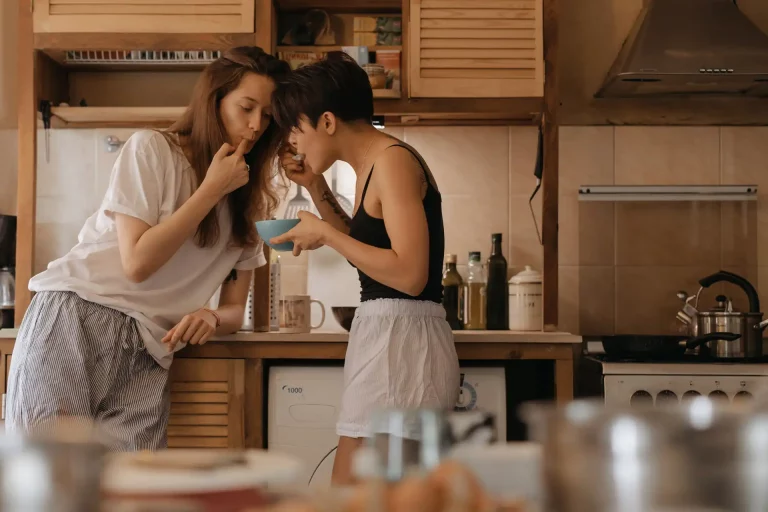 Bland food is sad and largely unnecessary. You don't need 1,000 different herbs and spices, like Colonel Sanders on steroids, to add an extra punch of flavour to your cooking. There are easily available staples that you can keep in the kitchen to liven up everything from a frozen pizza to a pasta sauce to the frosting on a cake. Here are a few staples that I try to keep in the cupboard at all times, especially when I start following a recipe and then decide that I know better and I am going to add a few extras. This list is by no means exhaustive, but hopefully it will inspire you to be bold and add a few extra flavours to your cooking.
Sumac
I am relatively new to sumac – I spotted a decent-sized bag for £1 in the not-too-bad world foods aisle of the little Asda near my house during one of the lockdowns and decided to give it a go. Now, I find myself adding this more-ish, piquant spice in all sorts of things – curries, pasta sauces, frozen pizzas, sauces, marinades…
Click here for Sam's chicken and vegetable filo roll with a pinch of sumac.
Click here for my stew in which sumac plays an important role.
Worcestershire sauce
The other day, I saw a tweet that asked if anyone had ever finished a bottle of Worcestershire sauce. ME! Definitely me. The good news is that a little bottle goes a long way and you can buy it everywhere from the big supermarkets to the corner shop. A dash is all you need to take a cheese toastie or eggs to the next level, it adds a richness to a simple bolognese sauce, it's a must in a stew and just last night, I added a dash to the leftovers of this red wine and red onion marmalade to give it a new lease of life for last night's bangers and mash.
Bottled lemon juice
This has featured in one of my food cheat lists and with good reason – it is so handy, it lasts a long time in the cupboard and I get distressed when I run out. And practicalities aside, it is an easy way to add flavour to a range of sweet and savoury dishes. A dash to cake batter or frosting adds a pleasing sharpness that cuts through excessive sweetness, pretty much any sauce for fish is improved with lemon juice, it livens up a tomato soup, it can be an easy substitute for recipes that call for white wine, and it is a wonderful addition to a marinade. Bottled lime juice is also useful here – and it really adds a zing to curries and this lime and coconut cake would be nothing without it.
Golden caster sugar and brown sugar
Boring white caster sugar is still an important ingredient for assorted sweet treats, but if you want to add a richness to cakes and biscuits, don't be afraid to substitute it for golden caster sugar or even the robust, treacly sweetness of brown sugar. The cake will take on a darker colour and the flavour will be memorable.
Greek yoghurt
Greek yoghurt has a lovely rich tartness that you don't quite get in plain natural yoghurt – and it is generally pretty easy to find in supermarkets. It can be used instead of milk in cake batters to add depth of flavour, it cools down a curry while adding an extra dimension to the taste (especially when mixed with a dash of lemon juice or some dried or fresh chopped mint), and every summer, it forms the basis of many a salad dressing in my kitchen. As a bonus, it's damn tasty on breakfast cereal.
Harissa paste
Harissa paste isn't always the cheapest ingredient, but it is a worthwhile investment because it lasts a long time and you don't need to use much to get a good kapow of flavour. It is a common feature of many a Middle Eastern and North African recipe – and it can add an edge to a curry if you're game to try a bit of culinary fusion. A little dab also works well on eggs.
Yeast extract
Obviously, as an Australian, I am Team Vegemite, but Marmite does the job too. If I run out of stock, I mix a good dollop from a teaspoon in boiling water, it goes into pretty much every stew, pie filling and bolognese sauce that I make, and it is the basis of an easy gravy. For the gravy, I make a roux of butter and plain flour, add the Vegemite stock and stir through before adding whatever additional flavours I please, such as red wine, onion and assorted herbs and spices. My husband claims to hate Vegemite, but he has ingested vast quantities of it in the almost-13 years we've been together!
Mini bottles of wine
If you don't really want to drink a whole bottle of wine – or you don't drink at all but still enjoy the flavour of wine in cookery – the mini bottles of wine are a great option. As a bonus, you can pretend you're cabin crew on a plane! The baby bottles, as they're known in my house, can usually be picked up for about £2 at most supermarkets and offies and it makes cooking with the great flavours of wine more affordable while reducing the risk of ending up on the kitchen floor yourself…