In praise of pasta (or cooking for one)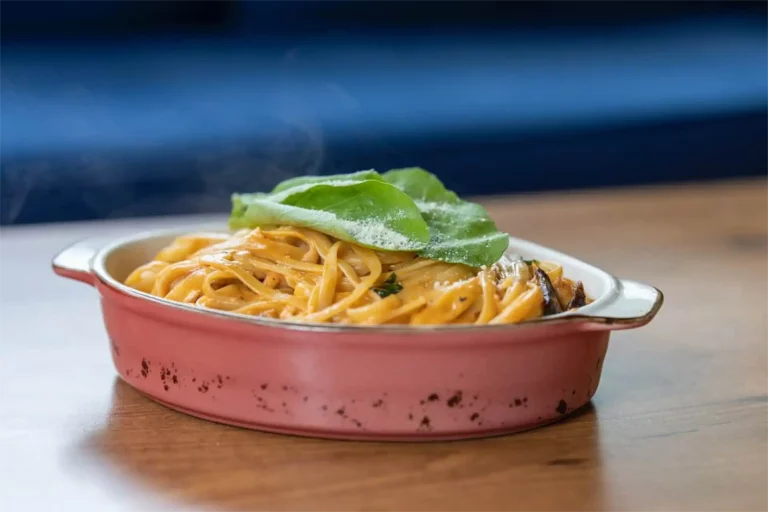 I eat more pasta than anything else. It is delicious, quick and as easy or as complicated as you want it to be.
The reason I eat so much pasta is that it is one of the easiest meals to make the right amount of for just one person. As someone who hates waste and likes variety, pasta is perfect. I know what quantity to cook to fill me up and don't end up having leftovers that I feel obliged to eat the next day.
I always have single serve portions of ragu in the freezer so I can easily make spaghetti bolognese or crepe cannelloni if I can't be bothered putting in much effort. I keep multiple shapes of pasta in the cupboard so that I can change what I serve. I know that penne and fusilli taste the same. But the different shapes suit different sauces.
And pasta always reminds me of travelling. A plate of spaghetti with garlic, chili and oil beside Lake Como. A big bowl of pasta with fresh prawns and parsley in Split. A perfect pesto in the Cinque Terra. Pumpkin ravioli with burnt butter sauce in Verona.
The best thing about pasta is how easy it is to make a decent plate of food based purely on things you have in the fridge. As long as you have some tomato puree or some cream or cream cheese, you can rustle up a tasty meal in next to no time.
Bacon lardons fried with some chopped spring onions and some fresh parsley and cracked black pepper stirred though double cream is gorgeous with meat filled tortellini. Chopped chicken fried with onion, garlic, chives, fresh basil, and tomato puree (loosened with a bit of the pasta water) is perfect with some fusilli. My sister adores a plate of spaghetti with nothing more than parmesan, black pepper and a bit of olive oil.
Have some baby tomatoes that need using up ? Chop them in half and throw them in the sauce. A bit of ham left over from lunch ? Chop it up and stir it into whatever sauce you are making. Got one sausage left? Remove the skin, break into small pieces and fry until crispy. A courgette sitting there about to go off? Grate it and add to the dish just before you serve.
And, when you are cooking for one person, you always have bits and pieces in the fridge. Food is rightly packaged for a family of four so whatever you open is going to be too much for one meal.
My cupboards are stocked with lots of pastas and noodles because I know I can always feed myself a decent home cooked meal in next to no time. Great for those of us on really tight budgets while still allowing for some creativity. I make it up as I go along. Some concoctions are better than others but some parmesan and fresh parsley or basil will perk up just about anything.
Pasta really is the most useful food of all when cooking for one. Let your imagination run riot. You will surprise yourself and, most importantly, ensure you have a decent meal with a minimum of fuss.
Cooking for one can often seem not worth the effort. Pasta is no effort…