Food shopping on a budget for four adults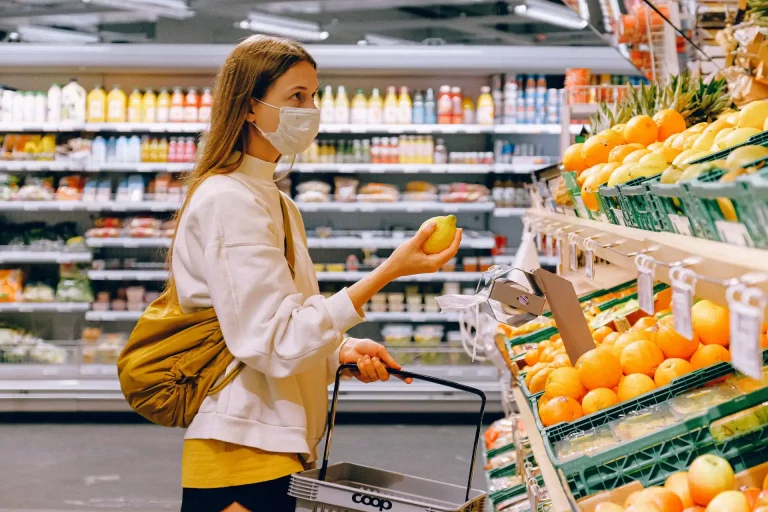 As I shop and cook for four adults (all of whom are on a budget), planning is the key. We eat well and heartily every evening (except Saturdays when everyone is on their own) whilst using our pooled resources to keep the costs as low as possible. Food shopping on a budget can be a challenge but it's not impossible.
The current food shopping arrangement is as follows: We all put £50 a month into the kitty. I spend about £40 a month on a big supermarket shop for basic ingredients. I spend £30 a week on meat, herbs, fruit and veg. As we live in Croydon, I am lucky to have the Surrey Street market where I can buy huge amounts of fruit & veg at rock bottom prices. I also have a really good butcher which is very reasonably priced. I have a buffer of £40 a month for incidental things like fresh baguettes, milk, or cream. Anything left over can be spent on treats like some prawns or cakes from my favourite Polish bakery stall at the market.
I also take advantage of local resources like the Wing Yip Asian supermarket for authentic ingredients at low prices and buy in bulk when things are cheap. Croydon is very multi-cultural which helps keep my menu diverse as I can get Asian greens, or jerk seasoning easily to keep things interesting.
In future posts, I will go through my weekly meal planning and menu showing how I use the £30 a week on fresh ingredients. But this post is about my monthly supermarket order. I shop at Asda out of habit and because they have a good selection of world foods. I genuinely don't know if they are the cheapest but I rarely think they are ripping me off.
With no further ado, here's the January 2022 basics food shopping list for a total of £40.61.
Tomato passata x 1
Fish sauce x 1
Coconut milk x 3
Peach slices x2
Apricot halves x 2
Clear honey x 1
Egg noodles x 2
Beef stock cubes x 1
Chicken stock cubes x 1
Olive Oil x 1
Red wine vinegar x 1
Black onion seeds x 1
Frozen spinach x 1
Longlife milk x 2
Linguine x 2
Arborio rice x 1
Rice noodles x 2
Parmigiano Reggiano x 1
Mozzarella ball x 4
German salami x 1
Italian salami x 1
Couscous x 1
Chickpeas x 6
Chopped tomatoes x 4
Dried basil x 1
I obviously have stores of things like rice and flour and a well stocked spice rack. I am very fortunate that many kind people give me sauces and interesting ingredients. I never take these kindnesses for granted. They are invaluable and helps make food shopping that little bit more affordable.
As we move through January, I hope you will see how I use these basic ingredients to make what I hope is interesting and healthy food for us all.